Life is all about creating stories, and embracing the journey which allows one to make them. More often than not, we come across people who've always made sure to stick to their plans, but when opportunities come their way, they often make sure to most of those chances. As we bring you such stories from the world of glamour, we came across one of the most jolliest, go-getter personalities Neil Bhoopalam who's had his own share of struggles which he treats as an inspirational slice of life.
Going with the flow and and embracing every circumstance with smile, is what Neil truly believes in. With no initial plans of being an actor, Neil stepped into the artsy, creative space of theatre by chance. Now with time, he has crafted a niche for himself and is making sure to dominate the digital and the filmy space, by his choice with finesse and perfection. 2020 truly has been the year of Neil, as he's ruling hearts across the country with his back to back releases. ETimes got in touch with him to congratulate him on his journey, and talk about the preparations he's taken to bring in the authenticity in each of his on-screen characters. The actor also took a trip down the memory lane by sharing stories, and instances which allowed him to take this path.
Embracing every circumstance
Born and brought up in Mumbai, Neil finds himself truly blessed as he always had the luxury of choice when it came to experimenting and choosing projects. He shared, "I'm born and raised in Bombay, Mumbai. And unlike some of my friends who have come from other cities to make it as an artist over here, that stress is not there. So then I've always had the luxury of choice. You know, if a project comes my way, do I want to do it? Or do I not want to do it? It could give you complacency once in a while, and just relaxes you a bit".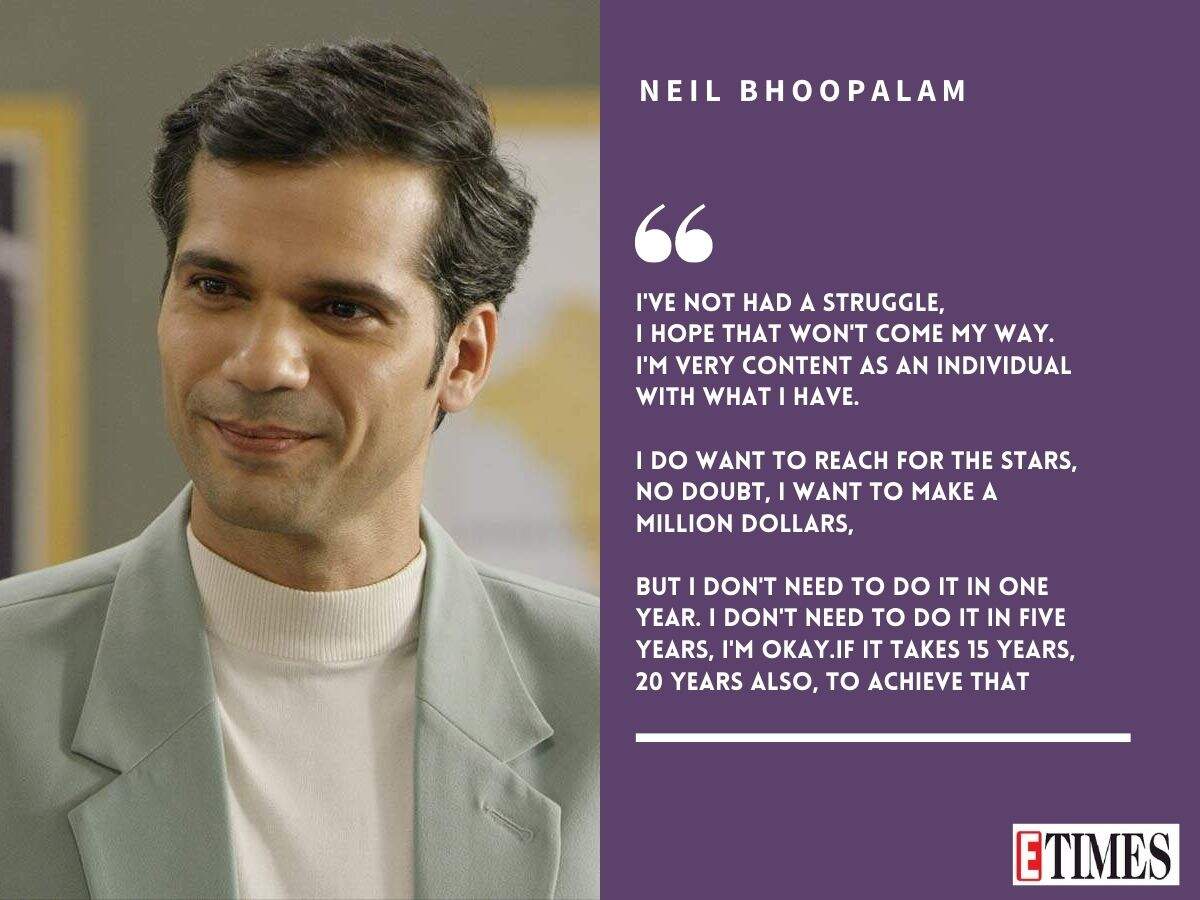 He added, "And I've not had a struggle, so to speak. And I hope that won't come my way. I'm also very content as an individual with what I have. I do want to reach for the stars, no doubt, I do want to make a million dollars, perhaps 100 million dollars, but I don't need to do it in one year. I don't need to do it in five years, I'm okay. If it takes 15 years, 20 years also, to achieve that… I'm okay with that. But as long as I know which direction I would like to walk towards, and that clarity has come with the foundation being theatre, and my friends and my family around me.
Dealing with rejections
The 'NH10' actor sportingly says, "Rejection is a part of the game. You get rejection in personal life also, which could be far more upsetting than the rejection in your career. So yeah, it sometimes hurts because you were looking forward to getting it…"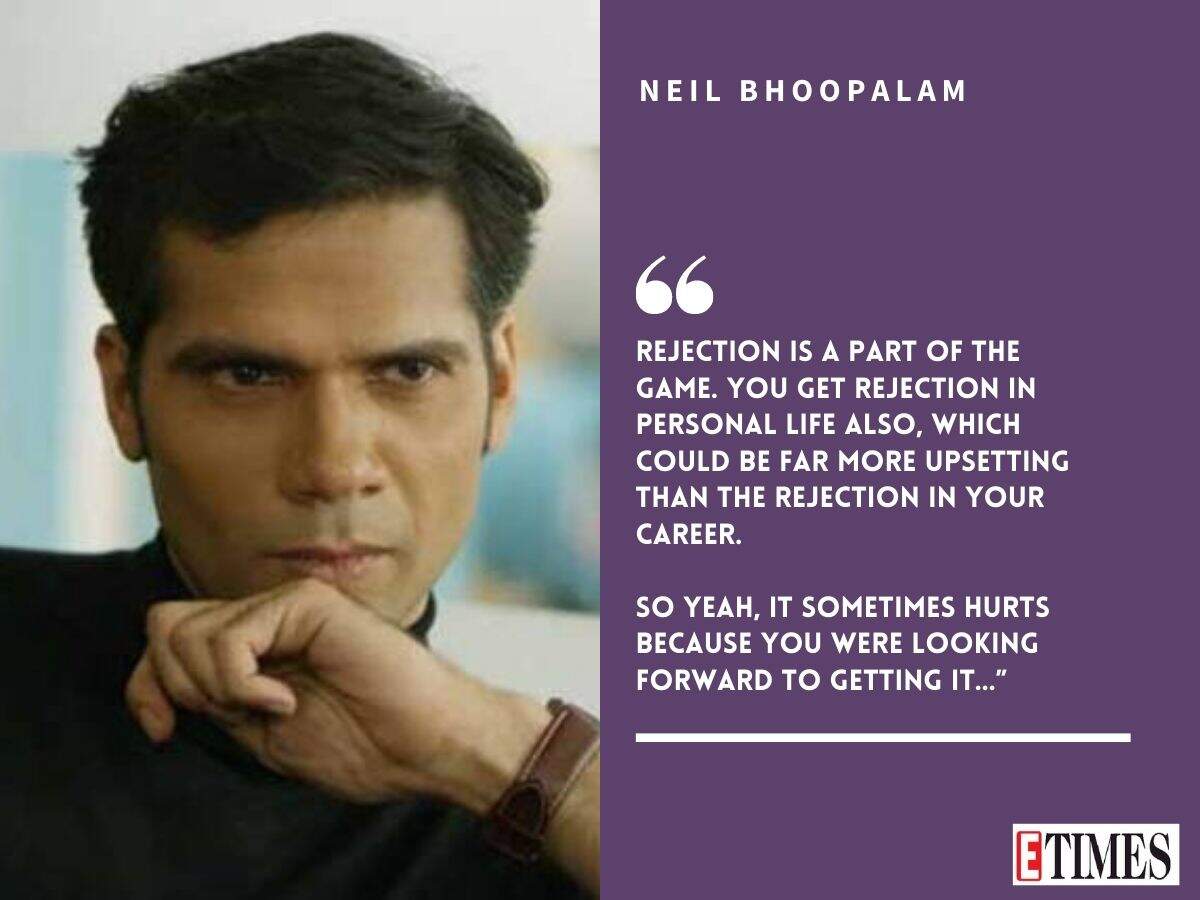 He went on to add, "There's so many people who make a decision into how you get a part.There are many deciding factors. And you can't please everyone,..you may give the best audition, and it probably is the best but then based on how the rest of the characters are, you need to make that look and fit into that part. So those are the things which matter and yet don't matter. also what your duty is to perform, you get the job, you giveit a 100% and then you go home"
Dealing with setbacks and failures
Failures is not something that I get to hit by and if I am hit by it, it's not i'm not too affected by it. It's okay. And also what I've learned, I was reading this book 'Sapiens'. And at the end of it, it said that your happiness is linked to three chemicals which are in your brain, your dopamine, serotonin, and oxytocin.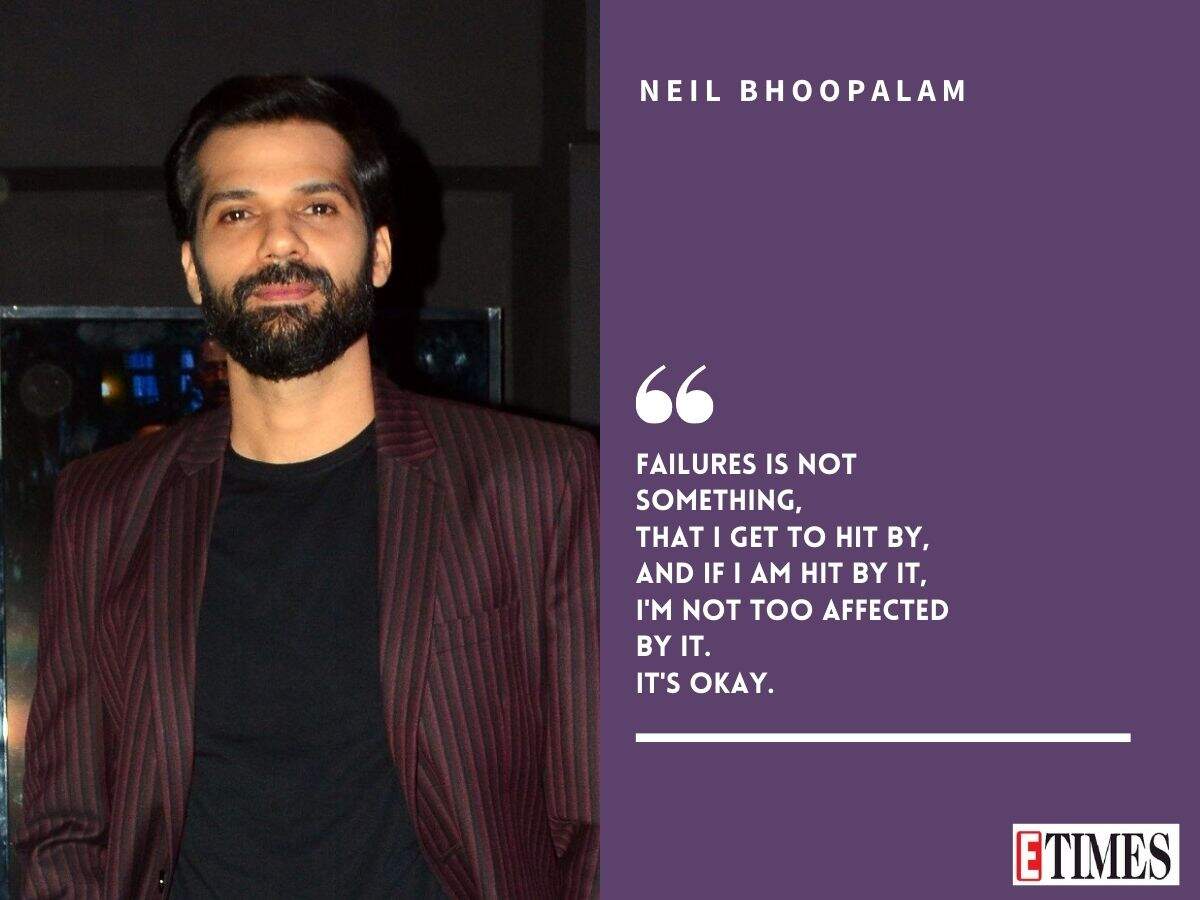 If these three levels aren't balanced..even if you are the 'king of the country'… you could still be a victim to some hardcore depression. So depression, to my understanding is not so linked to the outside world as it is linked to the inside electricity that is going on.
Take on the inside-outsider system
Business is business…aur log toh log hai.., things have always been that way. I mean, my wife, Nandini and I are working really hard to make a mark in, in our professions and in society, so that our child for they would have it just slightly easier…or at least access and the buffet of opportunities…which perhaps we did not have.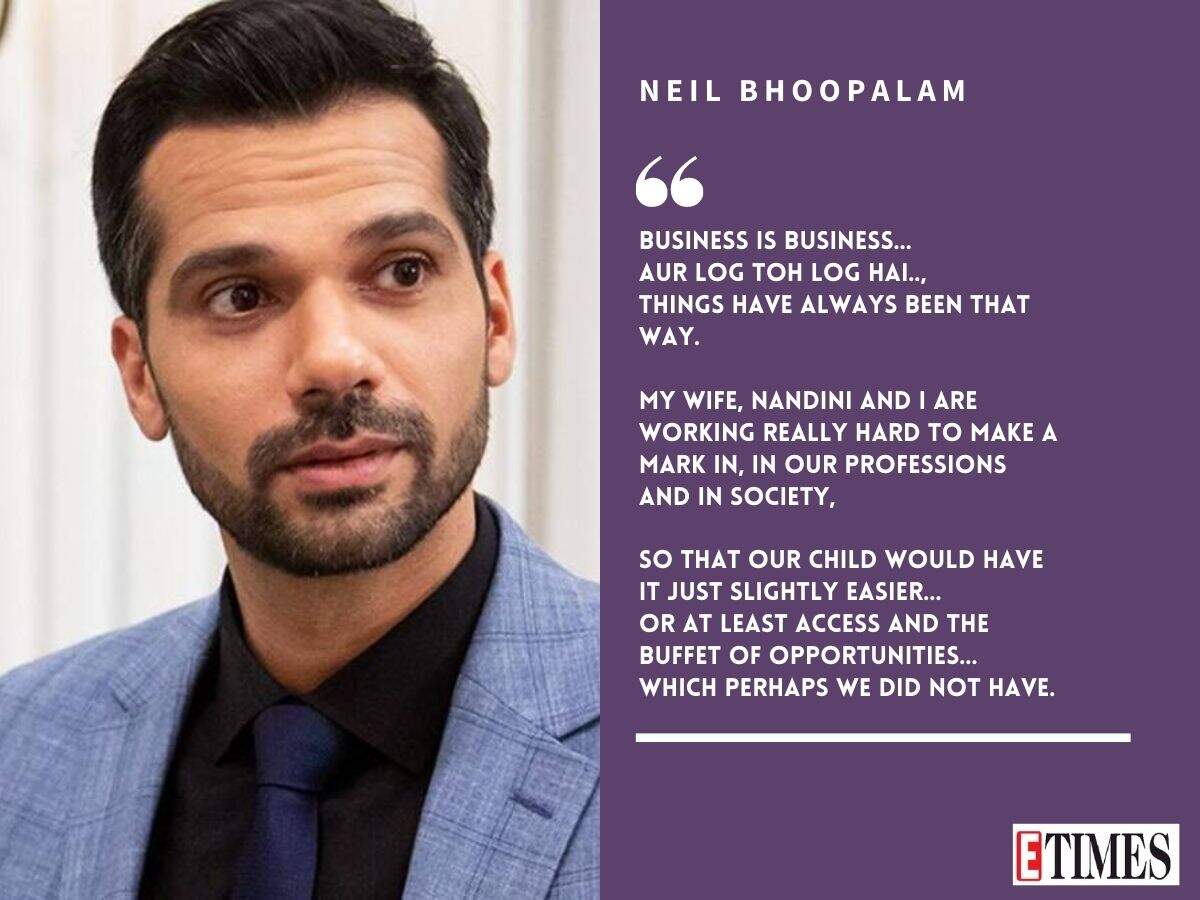 When it comes to nepotism, It is what it is. I'm very grateful to this industry, I think it's fantastic.. I think it's so cool. Because we get to connect with people, we get to know what's happening in the world. We get to showcase our creativity, and get rewarded for that also.
So I'm not too fussed about nepotism, and if you feel so strongly about it, then I think one would need to start their own business and own production house. And you will also notice that you will start working with your friends and your family. (Laughs)
Reflecting on the journey
I'm a mass media student. So I had studied BMM in National College. I majored in advertising. I didn't see myself as a professional actor. I thought I'll probably get into advertising or behind the scenes. But then I started doing theatre with Atul Kumar when I was about 19-20 years old, and
waha se thoda confidence badhaa, but still, I didn't want to be a professional actor that time.
At the age of about 25-26 about 10-12 years ago, I was noticing a really nice evolution in the mass media. And there was a big demand for actors, such as myself, there was a big demand for writers and musicians. So I just focused all my 100% energy into acting. And then '24' happened. So I had an advantage there as I had that experience of working on the awesome Indian version of 24.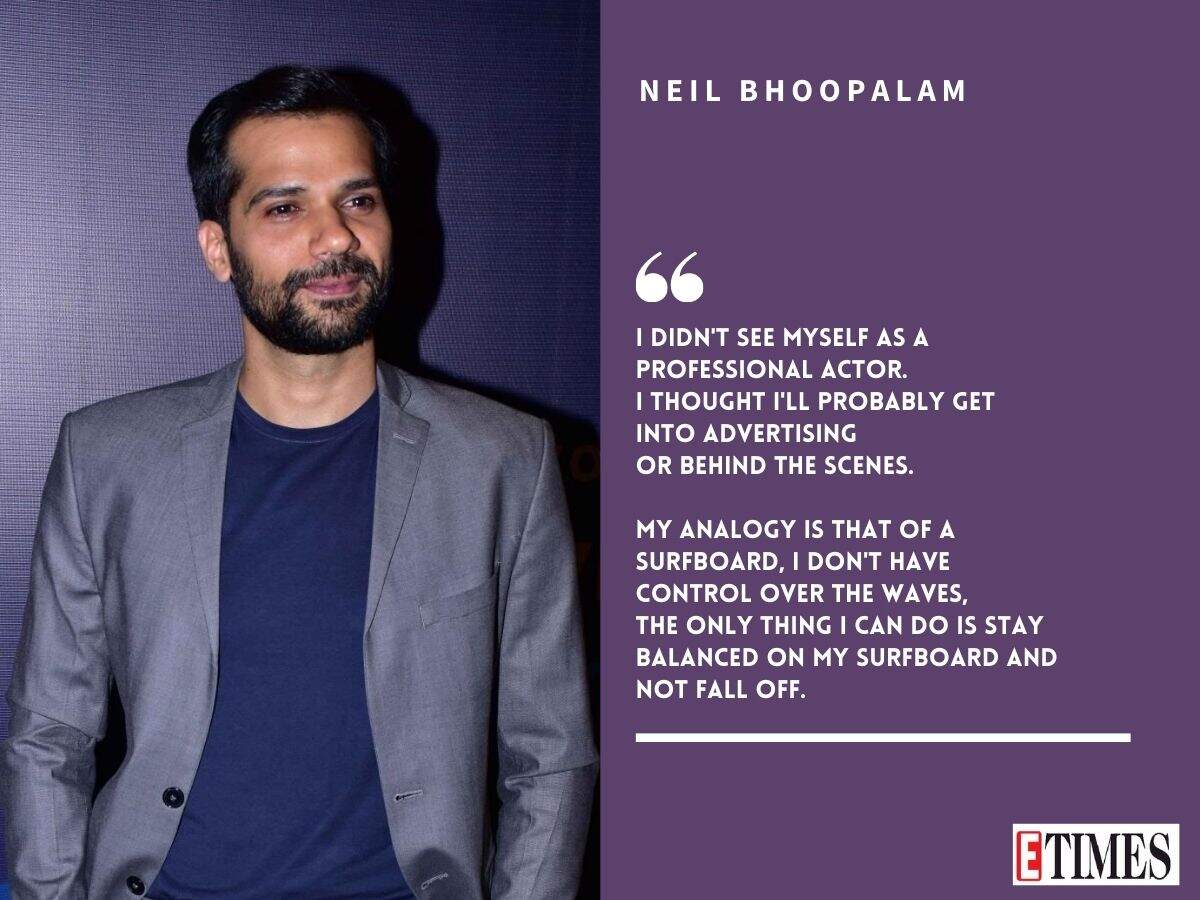 And then once it opened up,..one thing led to another. My analogy is that of a surfboard, I don't have control over the waves, the only thing I can do is stay balanced on my surfboard and not fall off. You must always trust the flow, even when you don't trust it, you must trust the flow.
There's so much to say, and I still don't know everything. And I'm a wannabe
'pahucha hua insaan o…a wannabe intellectual, and then in a few decades, maybe I'll get there.
Contribution of theatre
Immensely. Before my career, It has helped me with understanding life. Like Shakespeare says, All the world's a stage and all the men and women merely players.
So this world is your
manch. And what we wear is our costume. And how we interact with people is like having those characters. The plot is not in our control, only the character brief is in our control.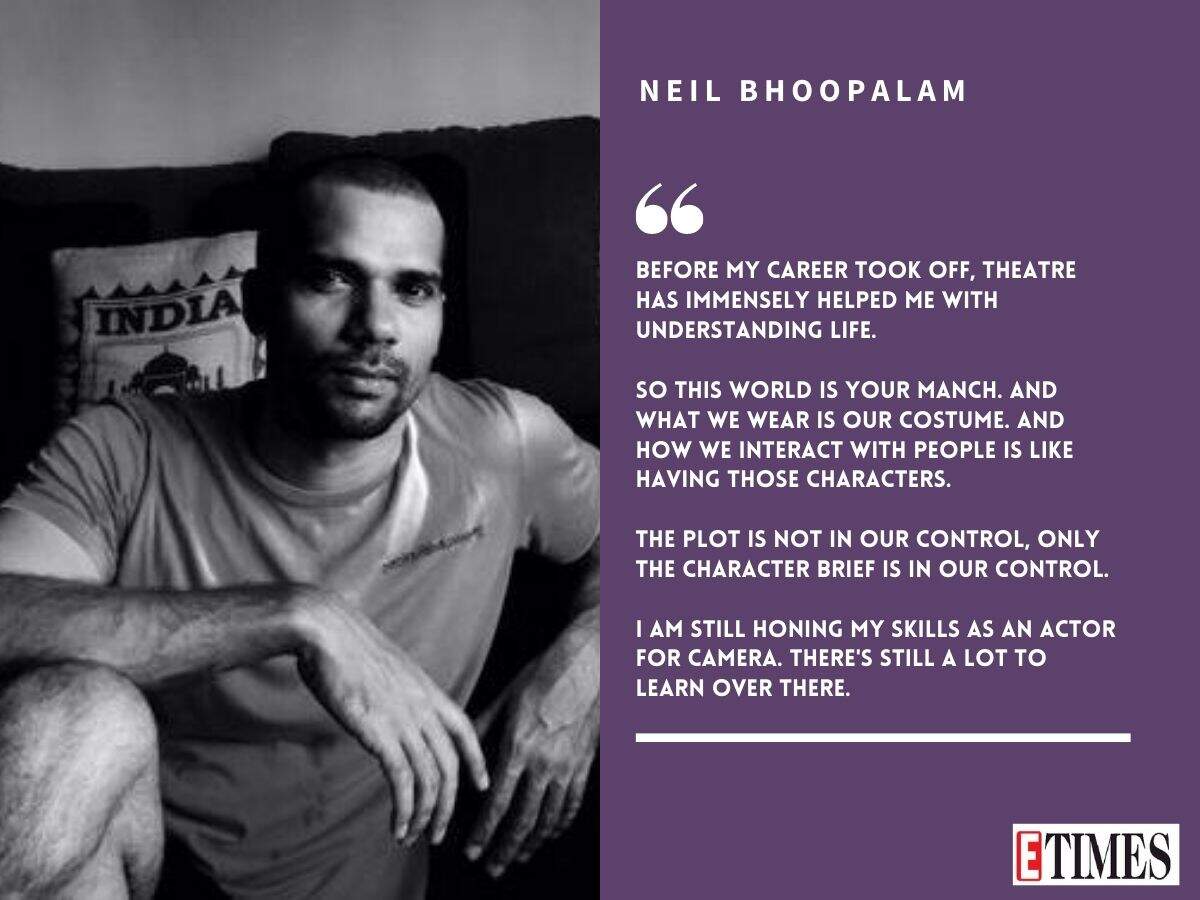 So that helped me understand a level of patience. It helped me understand how to work with people. You know, because you have so many people that you're working with how to focus on what's the right thing to focus on. And then it contributes in sort of career because you're used to the riyaaz of performance and working on something.
I am still honing my skills as an actor for camera. There's still a lot to learn over there. There are many actors who have only started with camera acting, and they they would have mastered it..So I'm learning. I'm still learning that because there's still a lot of scope for improvement, to better myself as an actor for film.
Favourite project among the four releases this year.
Well, each one of them have been different things. But I think the last release was 'Masaba Masaba' which had a bit of a trickle effect until something else comes out, but so I can tell you a quick one liner of each project. What I really enjoyed,
In 'Masaba Masaba' it was the first time I was doing a project where half of it is reality and half of it is fiction. That I have never experienced before.
Then coming to 'The Raikar Case', I had never played the part of a police officer. I tried and Aditya Sarpotkar sir managed to push me into that mode. Try and invent a newish version of cop with some swag.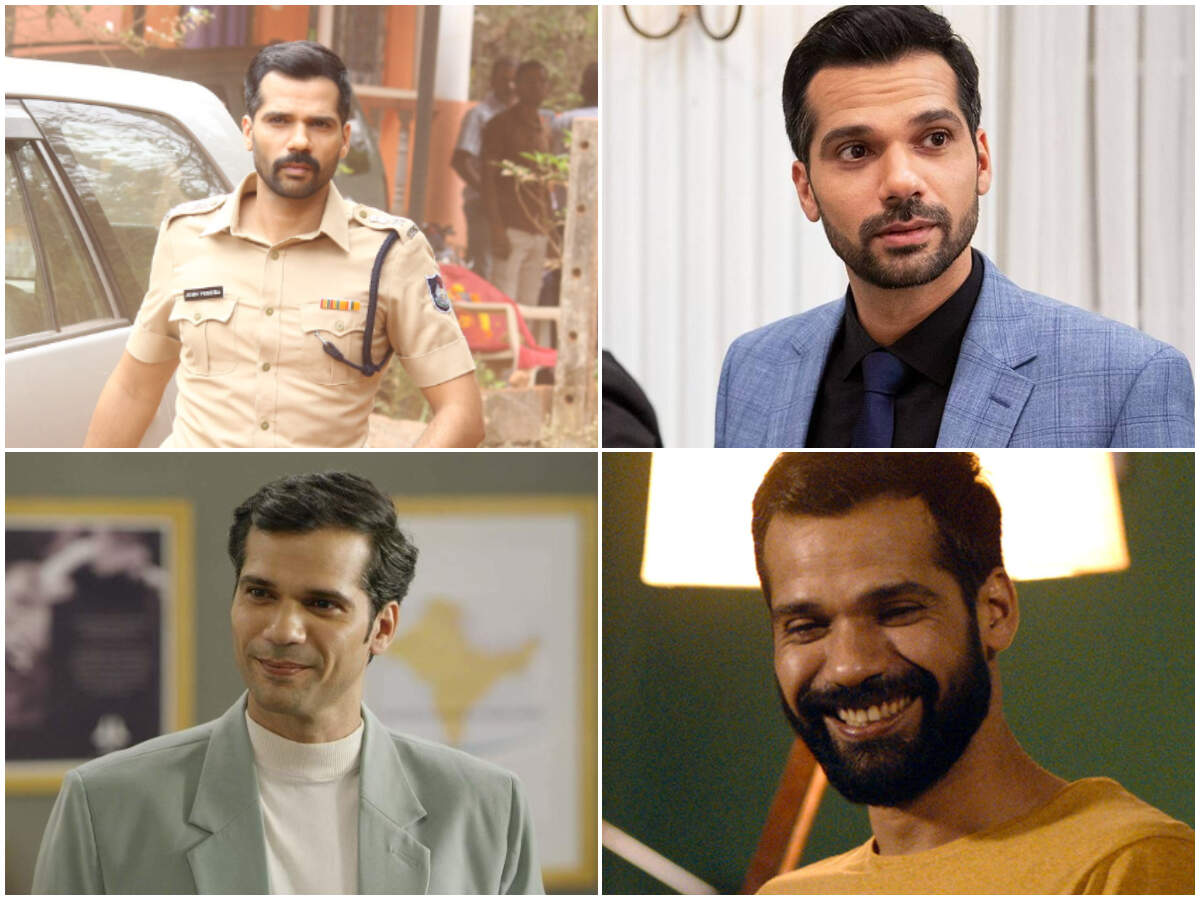 Then 'Four More Shots', is always a blast. I love it. And I keep asking them to give me some more work, lengthen the scenes or something because I really enjoy,
woh plot itna interesting hai…..At least my character Varun with Kirti Kulhari and Amrita Puri.
And yes, my sort of special appearance in 'Shakuntala Devi' was great fun.
Approaching characters
If your character is well written, then even if I was an actor, with two years of experience, I would be able to do justice to it, because it's a well written character.
And in my experience, some writers are very good with their plot in making them interesting…some writers are very good with making such interesting characters that wherever you put those characters, it will work. And for me, I believe in trying and add some value to the opportunity of performance that I am getting.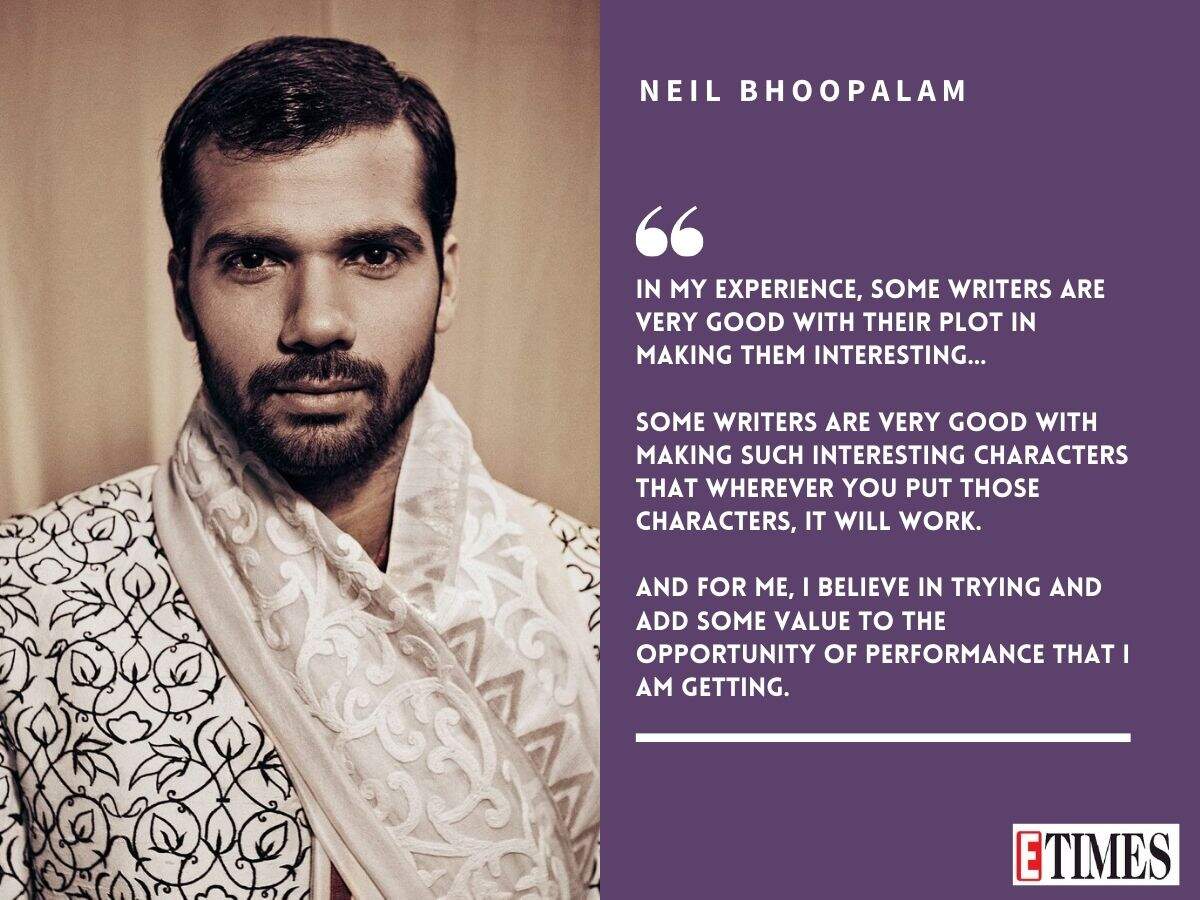 But I don't go in with that… I first go in with understanding what is on paper,… what is the world that is created…what is it that my director wants me to do in terms of that particular character.
Slowly it comes to life, but I work a lot with the costume department to see what is it the character is choosing to wear….that also tells you a lot about the person. So and then if at all, I need to take personal references from some people that I know, some sort of behavioural traits, then I do a little borrowing from there.
Memorable moments in his career
Neil shares, "I make sure to have a really good time…every time I'm working, because I enjoy making friends and meeting new people. And I enjoy doing that, with the focus of work. Because if there's some goal, or there's a target that everybody's collectively working towards…I find that kind of friendship and camaraderie, very fulfilling. I've been blessed with not having too much ups and downs in the career, I don't take things too, personally".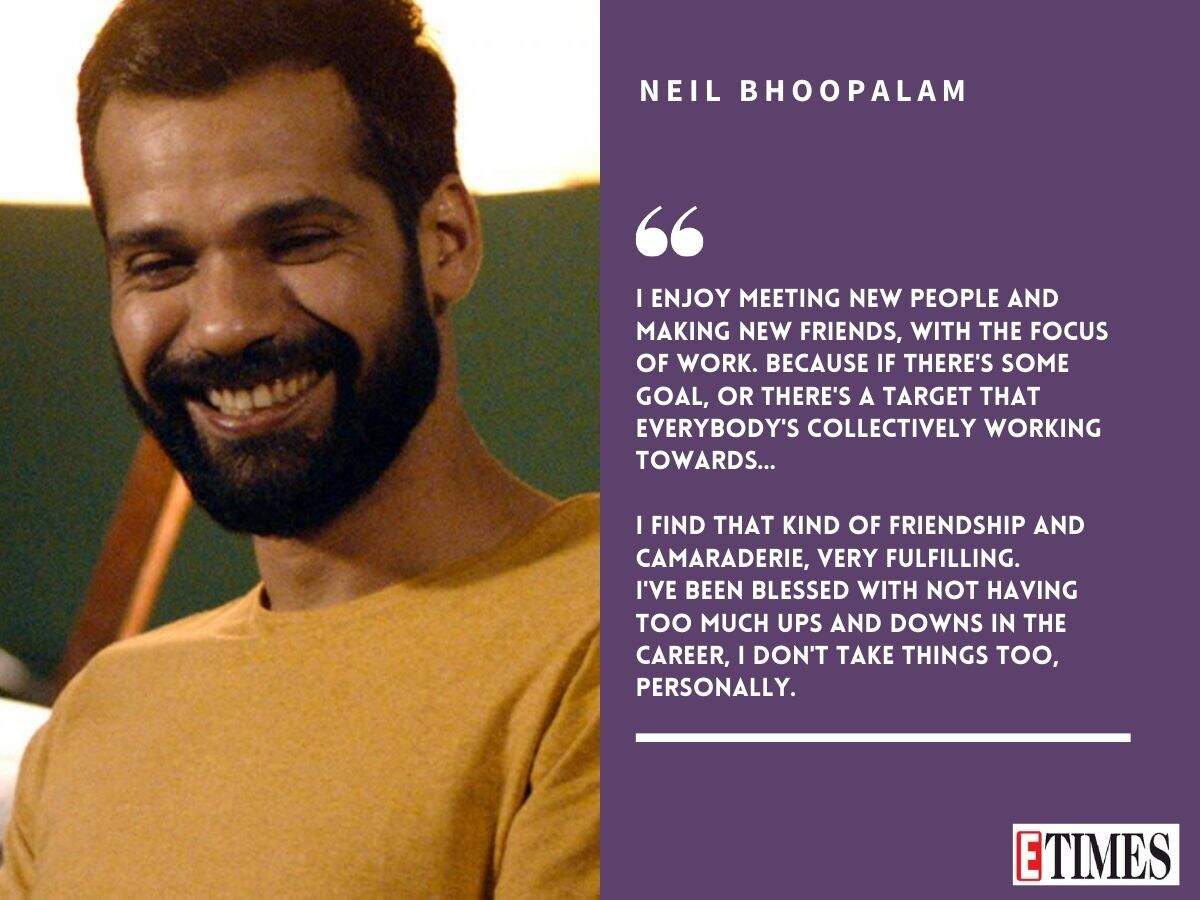 Biggest critic
My wife..Nandini, she is my biggest critic…she calls a spade a spade. I guess everybody else around me would be a little more considerate about not hurting me.
But if something is not right, or, you know, some performance was a little off or something could be improved, she'll just say and initially I used to get a little hurt..Why can't you just lie to me and say, you know, in a different way ? (Laughs)

But, I've also learned from that, because I totally trust her creative opinions.
OTT as a boon
It has been a boon for me as much as it has been a boon for the audience and the consumers of OTT, the options that our audience member has now… to pay their hard earned money for membership…And then watch, and then do
vasooli of that membership..It's a similar thing, as you know, as a player, or as a professional storyteller. It's been fantastic.
So you have a wide range of canvases in and stories that you can be part of. And, and my job is like playing right. That's why I like a theatre, they call it a play, So if I'm living in a time, where there is more play happening, then it's a win win situation.
One inspiring thing about being a part of this industry
I have noticed most of the seniors in our industry are extremely well read and extremely evolved souls, whether they are performers. So I think they just become like awesome human beings. But I've noticed this when you listen to like a senior actor or a senior director speak, you see how they treat life so simply..but they're all about working effectively and making the most of an opportunity that comes around. So that's what I look up to. I look up to
aage kya hogaa..10-20 saal baad. This industry doesn't have any retirement age. So, that is inspiring.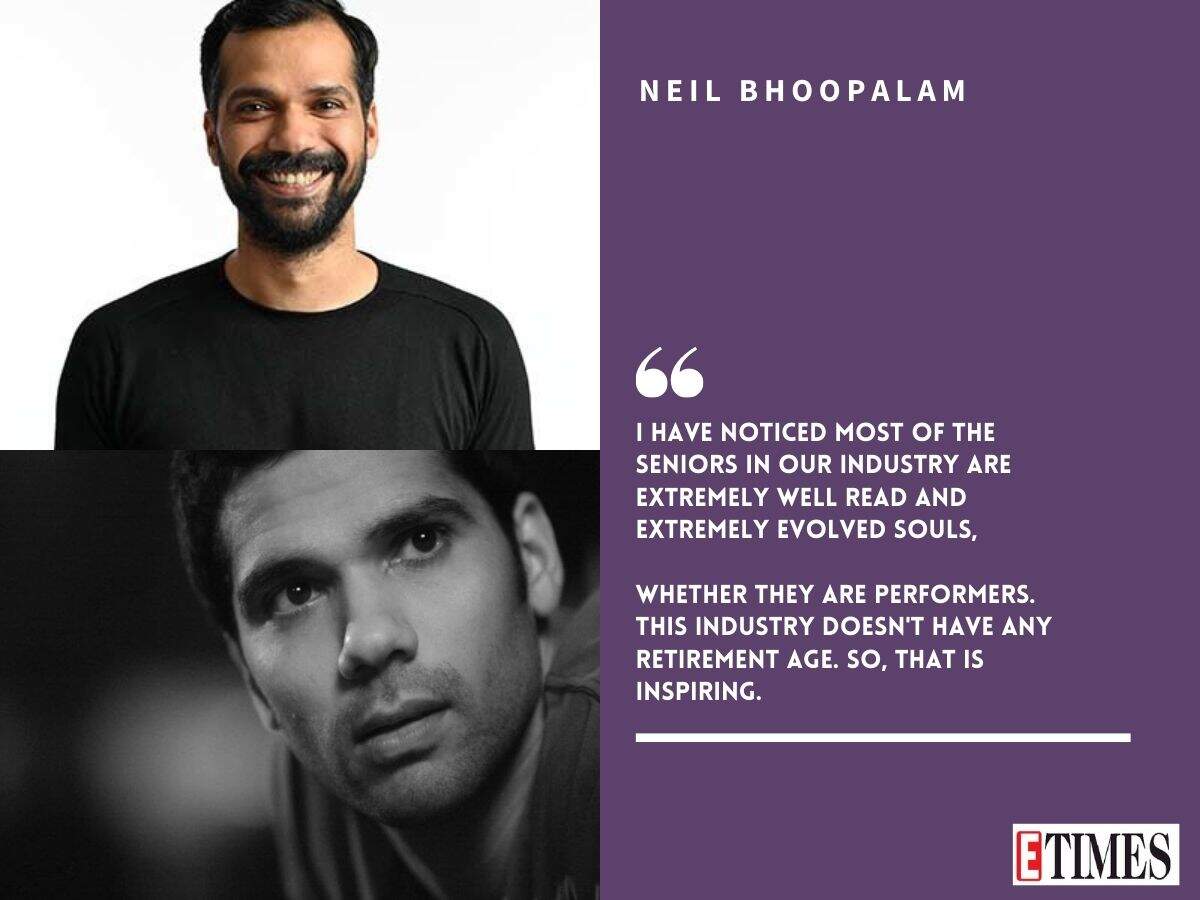 Is this your dream job, or are you still looking forward to create one ?
This was not really my dream job. But I had decided to focus all my energy on it. And I was like,.. that I knew I wanted to be in the mass media, I knew I wanted to be a professional in the creatives that I was certain, but whether it was going to be radio, TV, film, advertising, that was not so pakka n my head, growing up.
So and with regards to I think, for the next upcoming years, I'm just gonna focus even more on being part of some awesome projects, and films and stories. And then I'll take it from there, I would like to get a little more involved in the creative process of a story.
Because when you're an actor, then you're only thinking about that. If you're a producer, or a director, you have many things, many logistics to worry about. I think I would like to be involved in some of the pre production a little more, you know, perhaps work my way into a designation of a director.

Everything that I've achieve has been a combination of my personal goals and the collective zone that's happening in the medium.
Message for aspiring actors
Read as much as you can read, communicate with as many people as you can try and become as clever as you possibly can. And that will help you to not be inhibited too much that will help you understand other human beings and your job as an actor is to recreate human behaviour.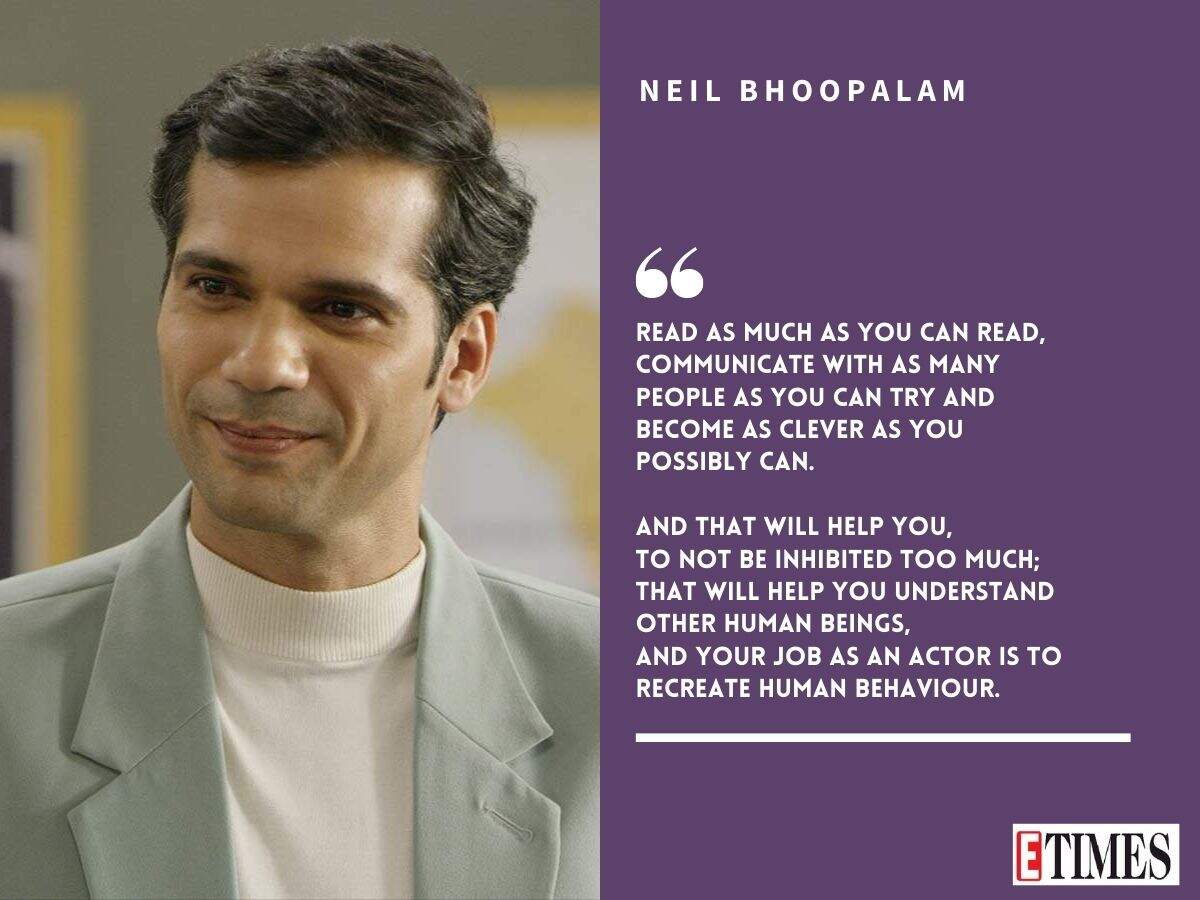 So the more you understand about this life, the better It is then. And then it's all rock and roll and then you just commit to the shift of the day and have a good time. And pack up when you need to pack up.